Yikes !!
I read Planet Fedora each day, and the disgruntled voice of early Gnome 3.0 adopters is getting louder by the day. The feelings are epitomized by this graphic (source here):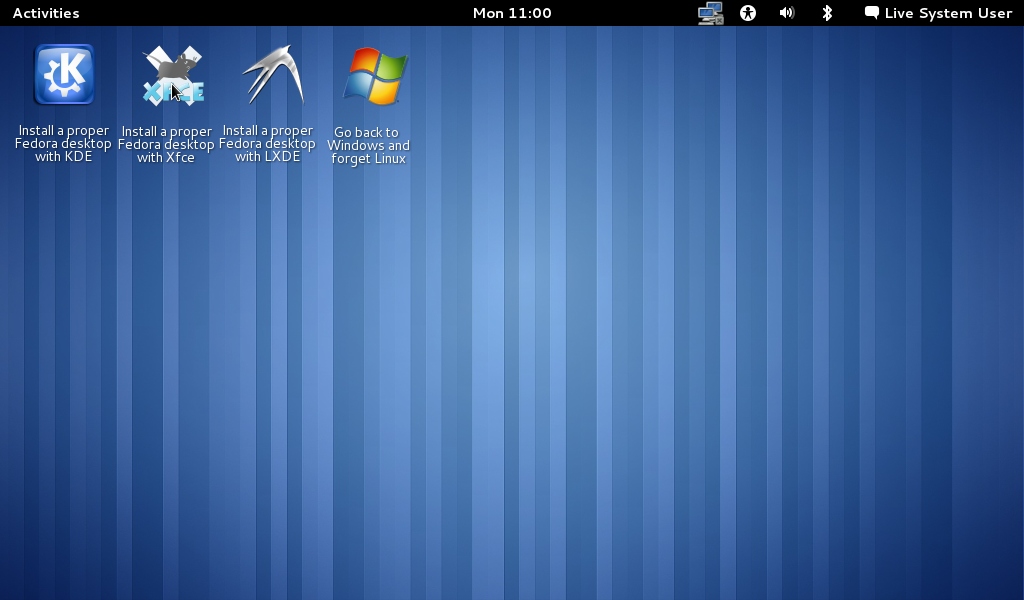 I dabble between fluxbox and KDE 4.5 on my main PC, depending on my intention to be productive against my desire to have some eye candy. But… can I say that I *love* the state the the KDE Desktop Environment is now in, at 4.5! It is super stable, kwin is now more efficient than ever, and the DE really does feel polished and carefully considered in every corner of its design.
How did the KDE project achieve this? I remember back when KDE 4.0 was released. The backlash from the faithful KDE community was a lot louder than the Gnome 3.0 complaints. This link shows the state of the DE when it was released. Sure, version 4.0 was feature incomplete, but KDE 4.5 wouldn't be so brilliant if it wasn't for the fundamental rewrite in the KDE4 libraries. It is people like Aaron Seigo, of the KDE team, who had a vision. and wasn't deterred during the KDE 4.0 transition, and can now see the fruits of his labour present throughout the KDE DE. Check out his blog.
So, KDE 4.0 was ultimately good for the KDE project. Why can't Gnome 3.0 be great for the Gnome project? And for those people who are disappointed that their distro of choice is planning to move to Gnome 3.0, there is an answer. It was the approach that was taken by many KDE 3.5.* fans. And that is – stick with your current distro version release. Take Fedora – Fedora 14 came with Gnome 2.32 by default. A lot of Fedora users want new software as soon as it lands, to test, explore, and provide early feedback upstream. Failing that, when Fedora 15 is released with Gnome 3.0, don't upgrade. It's quite simple. What about your favourite software packages? Many of them will be packaged for Fedora 14. This page makes is clear that Fedora 14 will actively maintained until 1 month after Fedora 16 is released. By then, Gnome 3.* may have some of the features you'd have missed in 3.0.
Add A Comment